Strategic Plan 2023 – 2025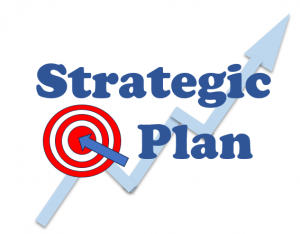 Introduction
Recent years have seen the work of The George Pantziarka TP53 Trust expand. In the next phase of our development we will continue to support individuals and families with LFS, through our work in the following areas:
Offering medically supported advice via our website, email and social media
Providing information regarding services
Holding an annual conference open to individuals and families with LFS and medical professionals
Maintaining a team of patient advocates/ambassadors, who are available to offer advice and support
Continuing to raise awareness of LFS amongst the medical professions, through our conference and projects we are involved in.
Continuing to fund virtual LFS support sessions delivered by Maggie's
Working with other organisations to promote and support research that provides direct benefit for people with LFS
Working with other organisations to improve UK wide clinical services to people with LFS.
There are also several new projects on the agenda for 2023 – 25 and many of these involve the developing or deepening of partnerships with other organisations. Some are projects that can be advanced reasonably quickly and some will only be achieved in the longer-term.
Partnerships
We have begun to lay the foundations of a partnership with the University of Oxford Cancer Centre. This will be a reciprocal relationship, enabling both parties to achieve more than each could achieve alone.
We have also begun to set up a network of researchers who carry out research and deliver services to people with LFS. Initial contact has resulted in engagement from 25 Individuals from various organisations across the UK.  The network will be known as the Li Fraumeni Network of Clinicians and Researchers (LiNCR).
We will continue to pursue the setting up of a UK wide register of people with LFS. Our efforts to achieve this have led us into discussions with various organisations, but we have so far been unsuccessful. Our next step is to hold discussions with a department of National Health Service England (NHSE) to achieve this, and we are hopeful that we have finally found a way forward with one of the trust's long-term aims.
Our connection with the University of Oxford began with our involvement in the development of the Metformin in Li Fraumeni (MILI) trial. In 2022 it was announced that MILI had been successful in its funding application, and recruitment of participants is imminent. The trust will continue to be involved in a funding and advisory capacity, as well as in supporting patient recruitment.
Our partnership with Oxford will proceed with collaboration on the following projects:
In 2023, with the help of the Senior Research Nurse for Oxford hospitals, we will begin to make headway in reaching clinical nurse specialists throughout the UK, to raise awareness of the issues affecting LFS patients and families. This has kicked off with a presentation to the forum of clinical nurse specialists in Oxford.
The Trust has become involved in a buddying scheme in LFS-related research at Oxford, and will continue to recommend individuals to buddy PhD students as the need arises. We will also invite these students to take part in LINCR and attend our annual conference and online events. In this way, we will be building the foundations for a deeper understanding of and connection to LFS patients amongst future researchers.
Longer term aims include:
With Oxford's support, pursuing use of electronic health records to flag up to GPs LFS patients in their care. The aim in doing so is to ensure decisions regarding healthcare take account of issues pertaining to LFS.
Identifying patients previously diagnosed with LFS but lost to the system. The landscape when many people were diagnosed with LFS was different from that of today and there is increasingly more on offer to support people with this diagnosis. The intention is to enable individuals to take advantage of recent advancements in monitoring and offer access to ongoing trials such as MILI – as well as offer support through the trust.
Using artificial intelligence to interpret WBMRI scans, possibly using the MILI trial scans as a resource. The aim will be to use machine learning to extract more information from scans.
Writing a two-page Oxford Cancer Patient and Public Research Priorities in LFS document, to raise awareness, amongst the Oxford research community, for the need for clinical research in LFS. The trust will work with Oxford to produce this document.
LiNCR
The trust held the first online meeting of LINCR in April 2023. It was attended by 18 researcher/clinicians and PhD students from various UK wide organisations. The following priorities emerged from the discussion:
To facilitate the sharing of best practice with regard to patient involvement in research (PPI).
To develop an up-to-date map of services for people with LFS, in order to identify and close the gaps, including for young people moving into adult services.
To enable clinical trial participants to multi-sign for trials, and thus avoid overlapping and multiple appointments to give blood etc.
To hold an annual face-to-face meeting, where projects and best practice can be shared. The University of Oxford will facilitate the first meeting. We will begin to plan this in 2023.
Supporting Young People with LFS
The Trust will begin work on developing support for young people transferring into adult care. In order to do this, we will take the following steps:
Liaise with centres that focus on care of children with LFS e.g. the LFS clinic at Great Ormond Street Hospital (GOSH) in London and discuss the issues that are problematic for young people moving into adult care.
Set up an online session focusing on the concerns and issues surrounding disease preventative double mastectomy, with a view to exploring both medical and psychological issues in a safe setting. This would be a chance for patients to hear from both clinicians and patients, in order to enable young people to make informed and supported decisions.
Raising our Profile
We will continue to improve and expand our ability to keep people informed of our work and issues related to LFS. In order to assist us in extending the reach of the Trust through the media/social media, we have acquired a media/press volunteer. This is enabling us to ensure that over the period of development we can:
Deliver a quarterly electronic newsletter, with alerts about new medical and research developments, new projects and introductions to individuals involved in running/assisting the Trust.
Have a critical eye as to how effective we are being in maintaining a social media presence – on Facebook, Instagram, Twitter and
Pursue possibilities of press coverage.
We will also take action to improve the design and user-friendliness of our website, starting with an online survey of users, to assess where exactly improvement is needed. We will then identify the appropriate support to achieve the changes required. We have also made a commitment to posting new articles in sync with our quarterly newsletter.
In addition to the above items, we are reviewing our leaflet, and consulting with professionals and patients with a view to creating a new leaflet or information pack during the period of this development plan.
We will continue to promote and be involved in LFS Awareness Day.
Capacity
The Trust's remit has increased considerably in the past year, and we are working to increase capacity accordingly in order to be able to deliver on all our intentions. We have recruited one new trustee, 3 ambassadors and 1 volunteer. We will continue to slowly expand this 'workforce' over the new development period.
Funding
Although we do not need to significantly expand our funding sources at the present time, we will continue to maintain contact with funders who have contributed to the trust in the past. If opportunities to commission or be involved in specific projects arise in the future, we will fundraise accordingly. We will maintain our commitment to always keeping at least 5k in reserve in our bank account.